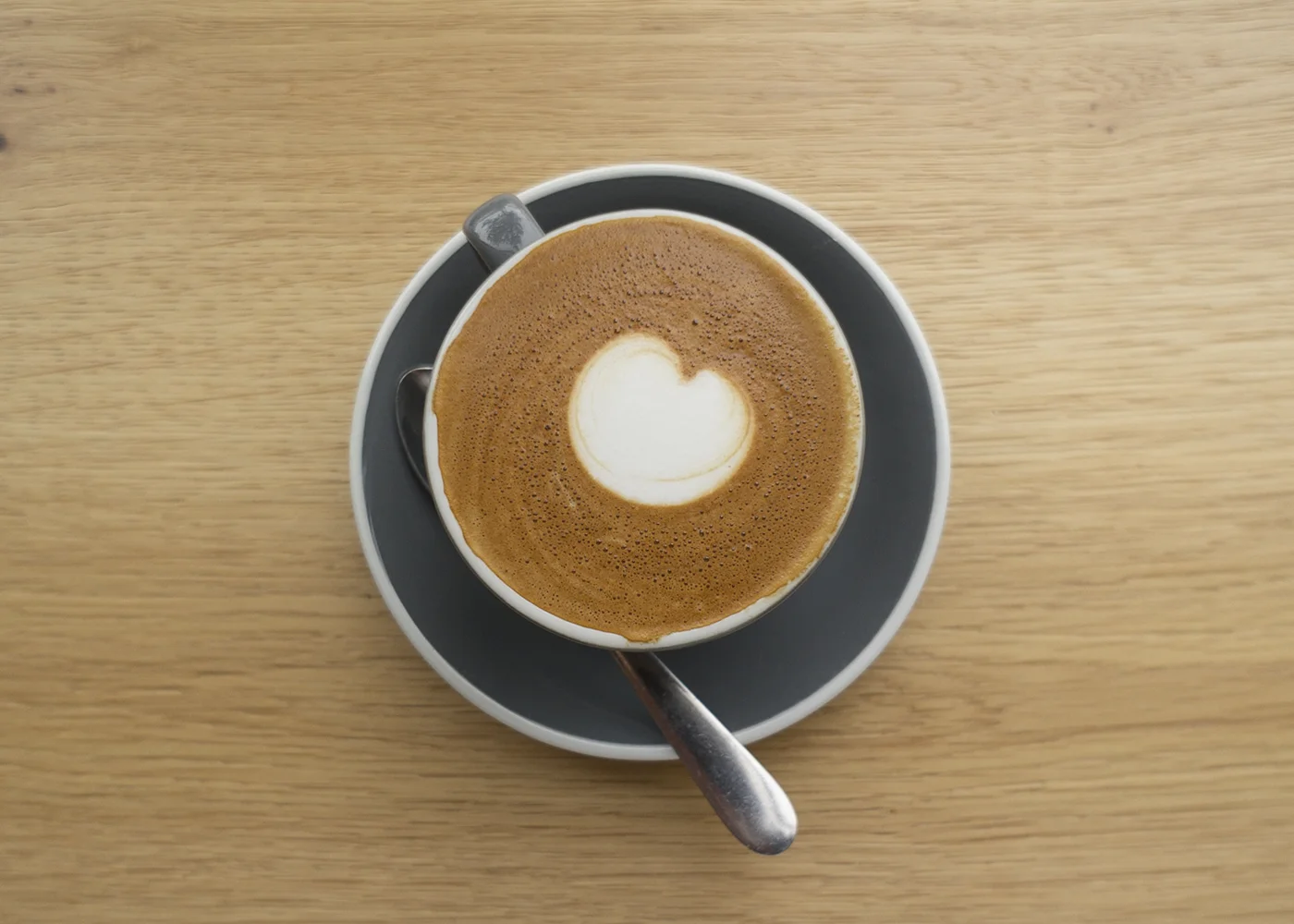 Latte Art Circle
Once you have mastered the stretching, heating & pouring of milk you should explore how to present that flavoursome beverage, the latte art circle is one of the foundations of latte art & is an ideal starting point.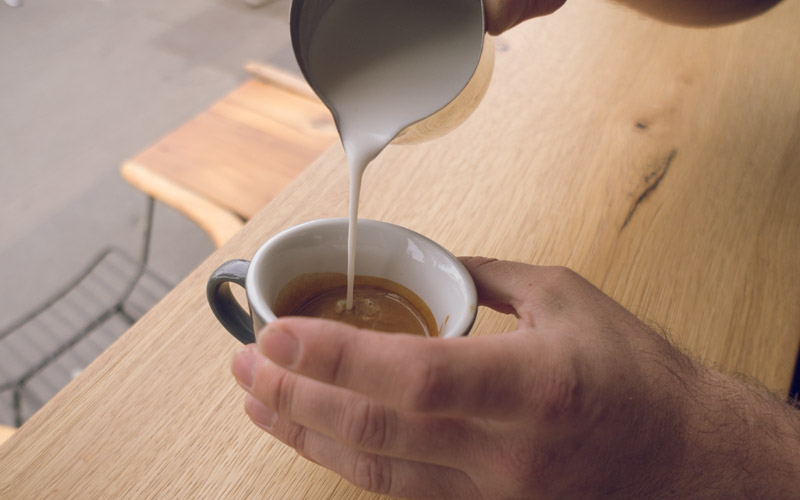 Step I
To start making the latte art circle, hold your cup on a slight angle in your left hand (left side up) or leave flat on the bench. Now move your jug spout to the centre of the cup & start to pour.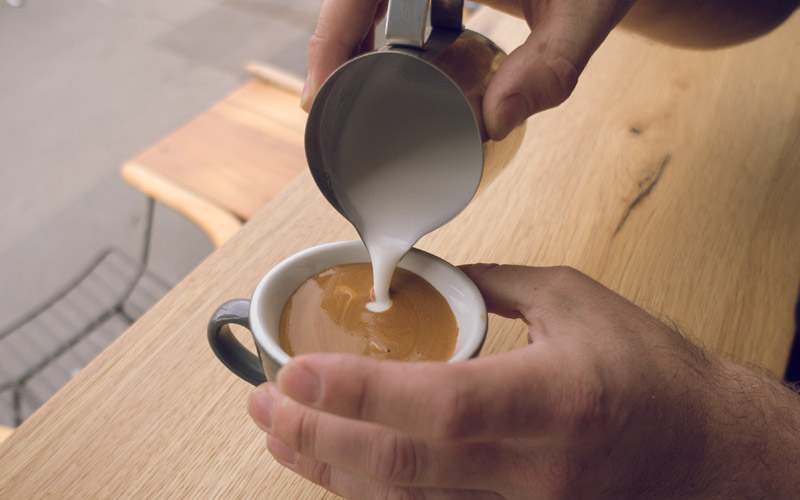 Step II
As the milk flows slowly raise your jug away from the cup.
The detail holds back texture to ensure you can raise the crema and not fill the cup full of white.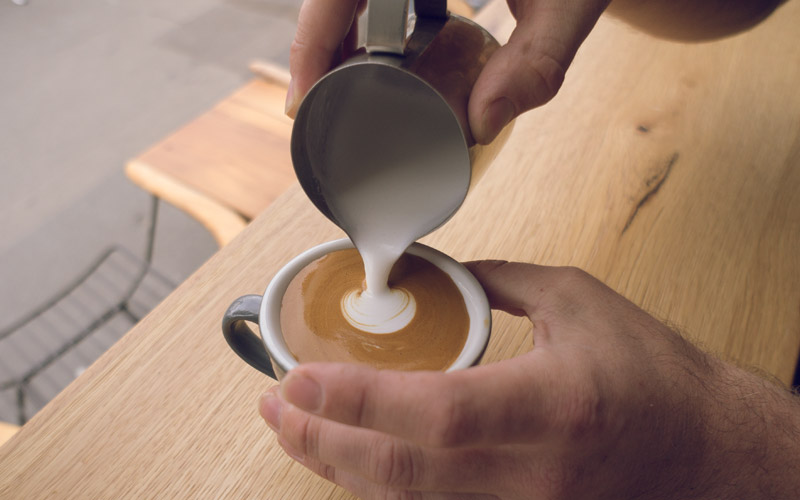 Step III
When the cup is 1cm from been full, lower the milk jug quickly towards the crema and let the texture out of your jug by angling it forwards slightly.
The white milk texture should start to form a white circle in the centre of your cup, continue until cup is full.