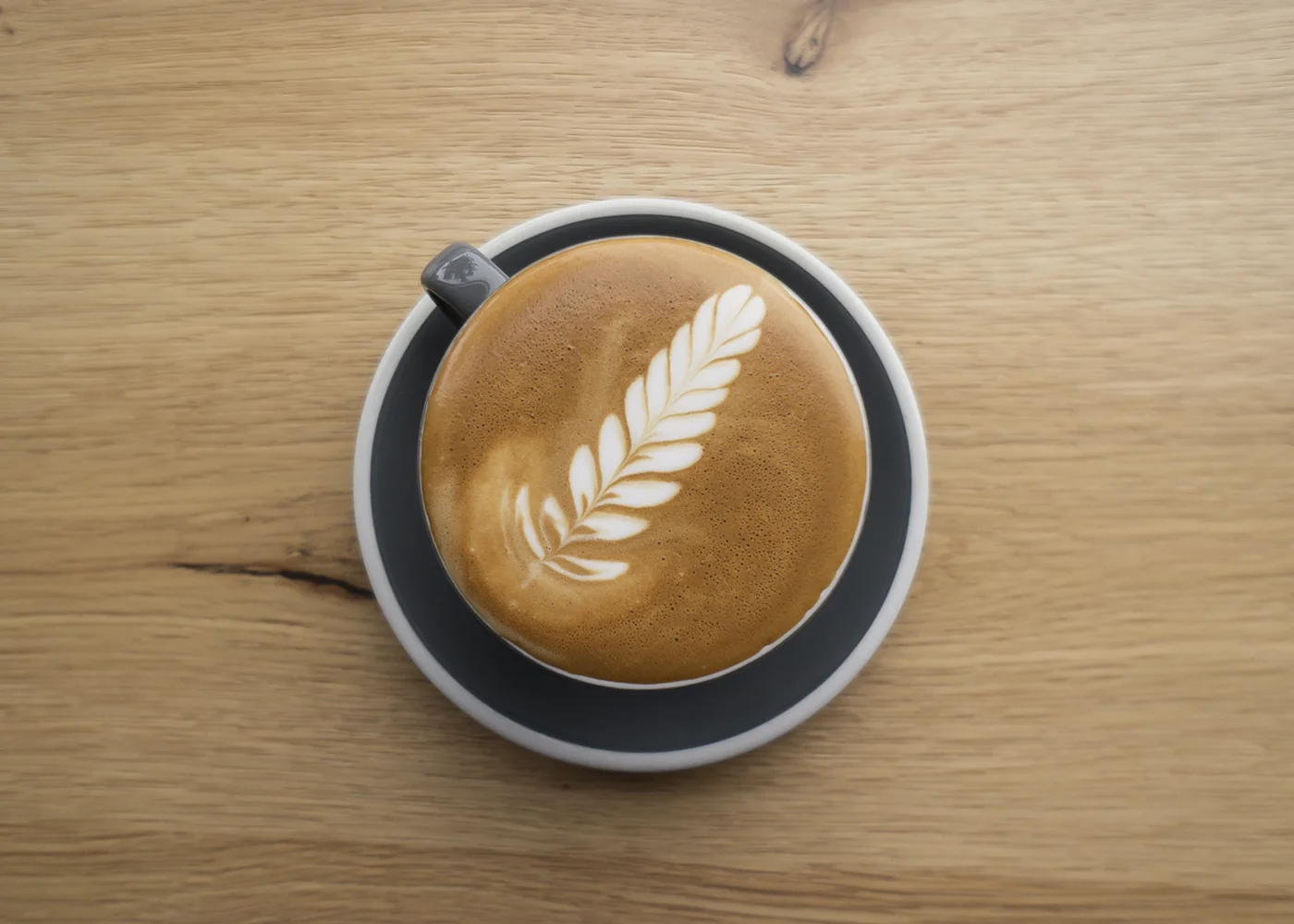 The Fern | Latte Art Guide 03
Probably the most important thing when you're creating lattes and the fern latte art is practise, practise, practise! When you get better at texturing the milk you find the pouring easier.
Of course, a good latte or flat white comes down to other things too, like having quality fresh air roasted coffee beans and a well maintained espresso machine that provides you with the steam power you need. Having difficulty with this one? Try your hand at pouring the heart latte art instead.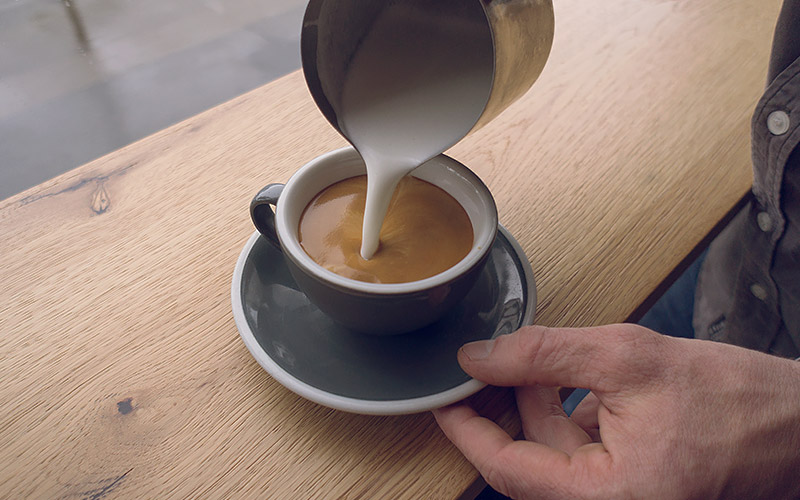 Step one
Instead of starting centrally, this time begin towards one end of the cup.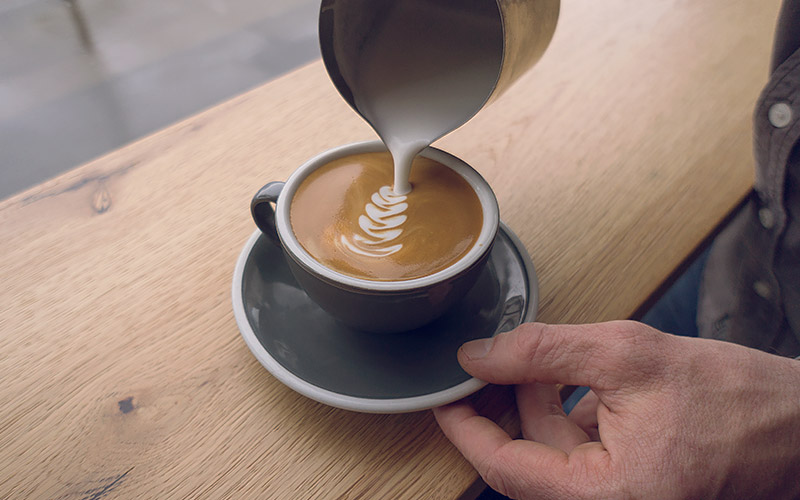 Step Two
When your pour is one third through, begin to tip your jug slightly and wiggle your wrist from left to right while moving the pour to the other side of your cup. This should fill your cup most of the way to the top.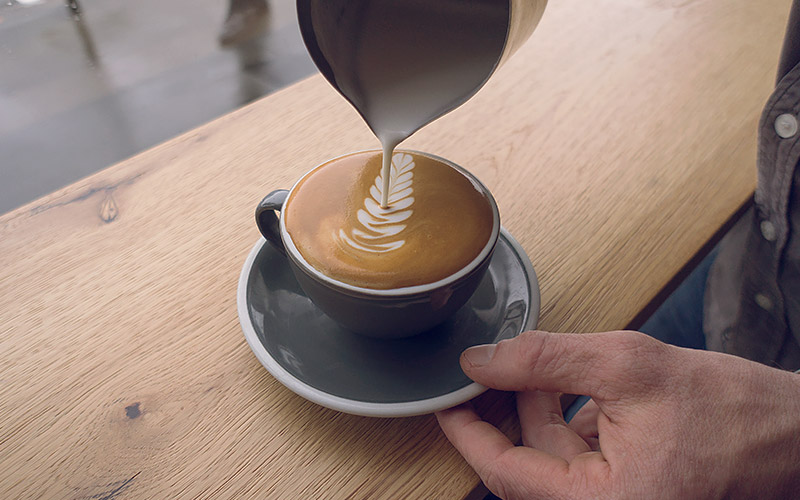 Step Three
Drive your pour back though the pattern laid on your cup to create the centre line of your fern.
Liked this?
Then check out some more latte art guides The Circle or The Heart latte & lift your barista brewing game.