A revolutionary blend for fuelling an uprising
Underground Coffee Roasters revolutionary blend of rich flavours & aromas evoke a spirit of rebellion that has always been a part of the history of coffee.
Without this rebellious spirit coffee would not have become one of the most traded commodities in the world. It's estimated that over 500 billion cups of coffee are drunk a year & many millions of people are dependent on the coffee trade for their livelihood. However, this was not always so, there were times when leaders & nations tried to prohibit trade in coffee or shutdown coffee houses.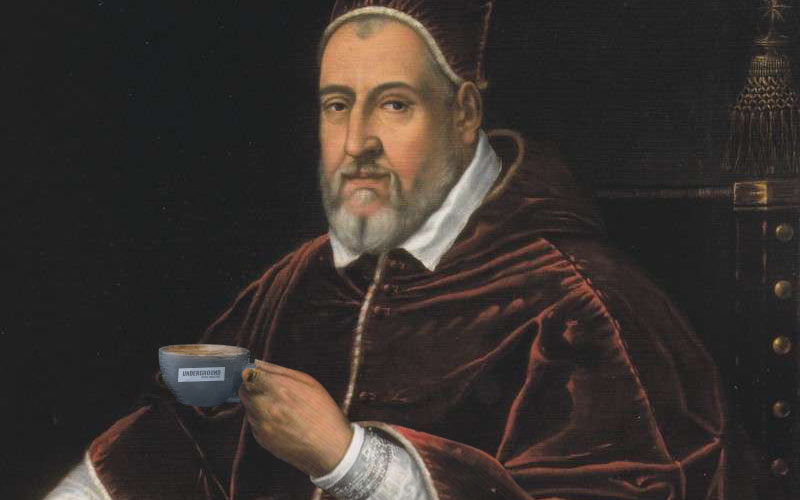 The Pope that drunk the 'Devil's Drink'
When coffee was making inroads in Europe, Pope Clement VIII's advisors wanted him to ban coffee claiming that it was the 'Devil's Drink' (or because it was popular with the Ottoman Empire). After Pope Clement VIII sipped the 'Devil's Drink" & finding it so delicious he decided to baptise it instead.
Perking up smart arses
Over a century before coffee was discovered in Europe, coffee was already a popular drink in Yemen/Arabia. It was possibly the first country to cultivate the coveted 'arabica' coffee beans we enjoy today. Coffee had a better rap than alcohol which was generally prohibited by the government. Unlike alcohol, coffee perked up worshippers for late night prayer vigils.
In 1511, Khair Beg, then governor of Mecca tried to prohibit coffee too by closing down Mecca's coffee houses. This was apparently because satirical verses were being written about him in these houses, so he blamed coffee. His superior, the Sultan of Cairo, reversed the order, as he himself was a fervent drinker of coffee.
King Charles II had his feelings hurt… but Frederick the Great mixed it up a little.
In 1777 Frederick the Great temporarily banned coffee from Prussia, even though he was still enjoying coffee himself, often even mixing it with champagne. Say what!?
Caffeinating the enlightenment
Since the 16th century, coffee has gained wide popularity throughout many civilisations. Even favoured by a series of monarchs & rulers who celebrated the drink along with writers & philosophers; for example, Balzac, who apparently drank 40 cups a day to fuel his nighttime writing sprees.
Vive la révolution!
During the French Revolution, many coffee houses were used as meeting places by those who later became known as the revolutionaries. One such coffee house was the Café de Foy, where Camille Desmoulin's call to arms inspired the Storming of the Bastille in Paris.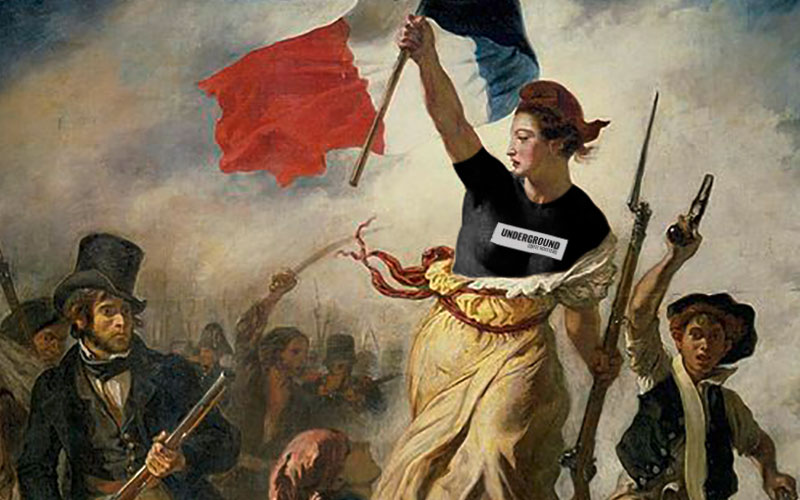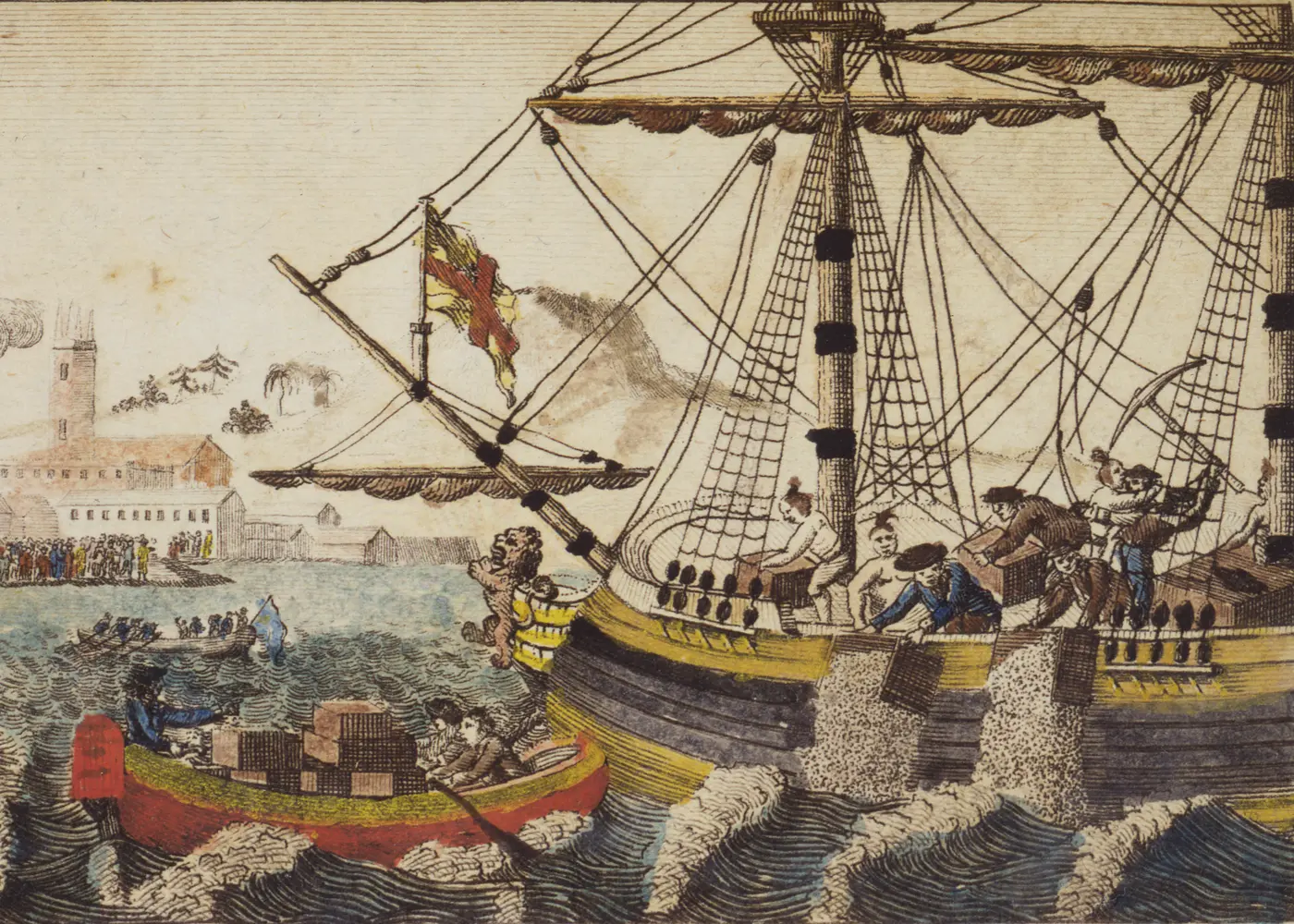 Fight for your right to paaaaarty
The Boston Tea Party in 1773 – protesting high taxes on tea imports, the Sons of Liberty sabotaged a large tea shipment & threw it into the Boston harbour. This inspired the American Revolution & also America's love of coffee, since this became the beverage of choice to symbolise the new independent spirit opposing British rule.
A smuggler's fertile booty
Another revolutionary act was when Baba Budan, a 16th century Sufi, smuggled raw coffee beans from Yemen to India. This was at a time when coffee was only available from the Yemeni monopoly in a roasted form so the seed would be rendered sterile. This was a major step towards making coffee more democratic & affordable for the masses — before this only royalty or the uber-rich could afford Mocha beans (from Mocha on the Red Sea coast of Yemen).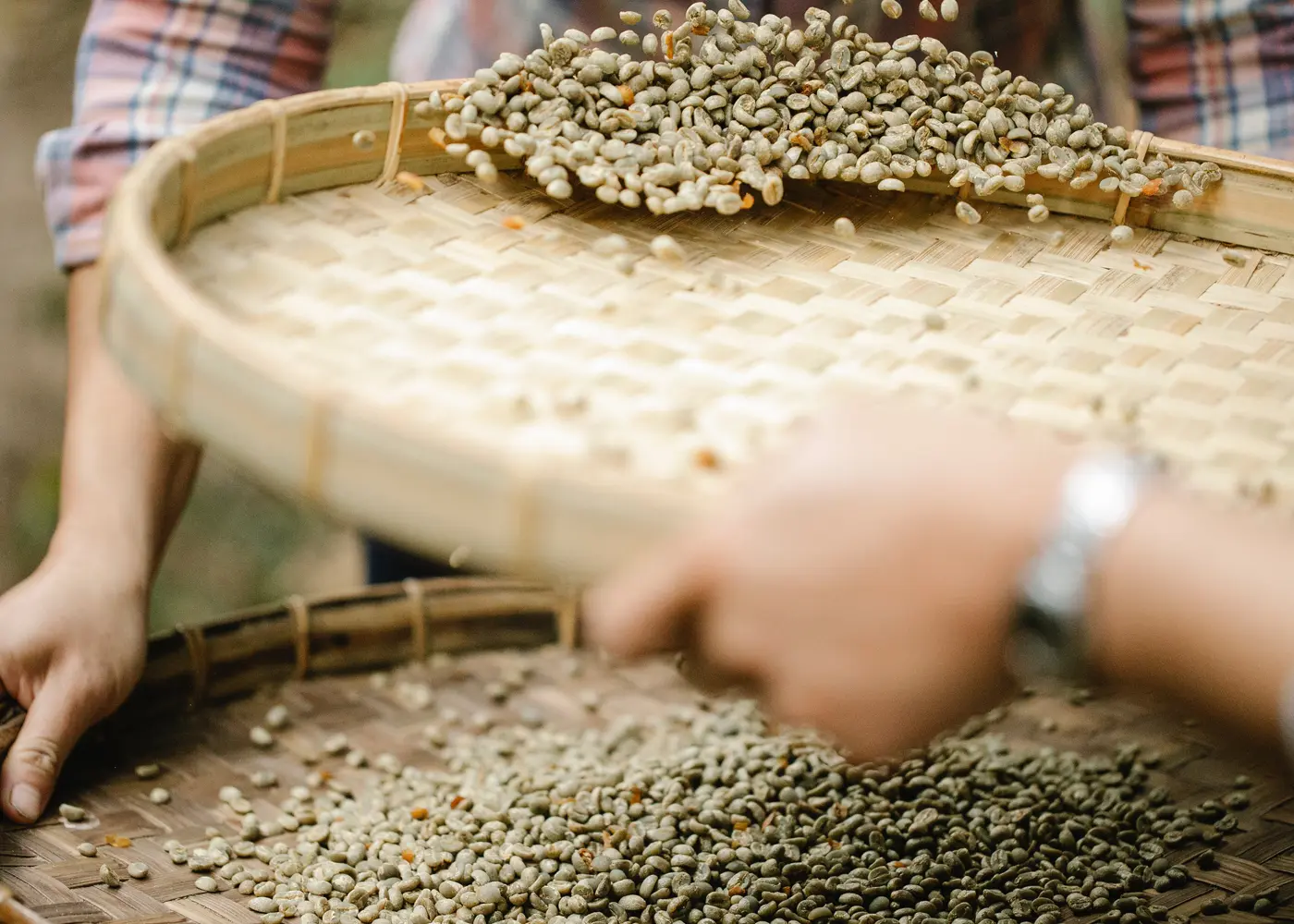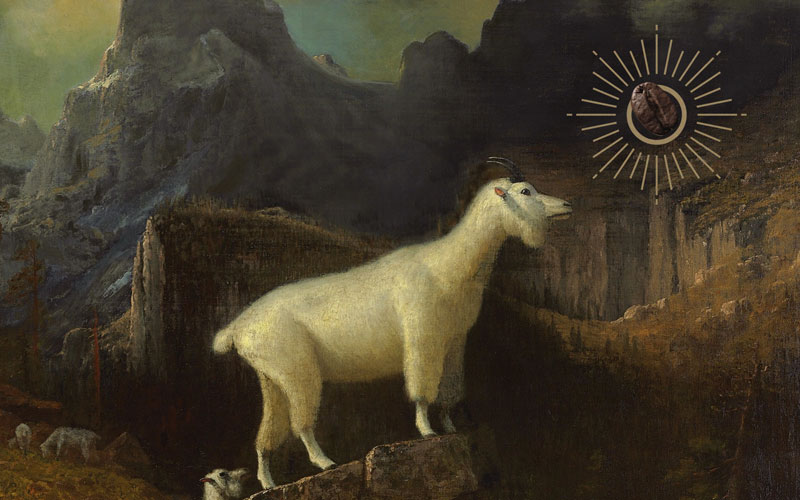 Really gets your goat?
It could be argued that the first revolutionary act was told in the Ethiopian legend of Kaldi, the goat-herder & his discovery of coffee.
According to legend, Kaldi's goats were the first to eat coffee beans which made them frisky & disobedient. Having witnessed the invigorating effects of coffee on his goats, Kaldi decided to give coffee a try himself & eventually convinced the Ethiopian monks that with the aid of coffee they could worship all night. This is reputed to be the origins of where coffee as a drink was invented.
How different our history & culture would be today had it not been for this brazen curiosity & discovery of coffee.
We're passionate about coffee, & perfecting our blends and brew, be bold & fuel your inner rebel with our hot air roasted coffee.