Chemex Brew Guide
Perfect your daily ritual of brewing flavoursome coffees with our Chemex brew guide. Sip, share, enjoy.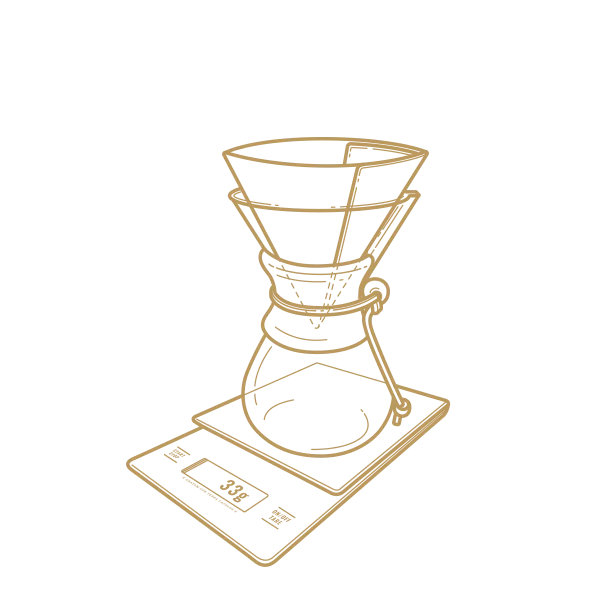 Prepping
Place your Chemex™ onto scales, then with your Chemex™ paper filter opened up into a cone shape place it into your Chemex™ brewer. The three layered side of paper filter should be against the spout — make sure the filter doesn't create a seal against the spout.
Pour filtered water over the paper filter until it's evenly wet, this will remove paper residue. Discard water.
Need more filters for your Chemex? Order online 1-3 Cup Chemex Paper Filters | 4-6 Cup Chemex Paper Filters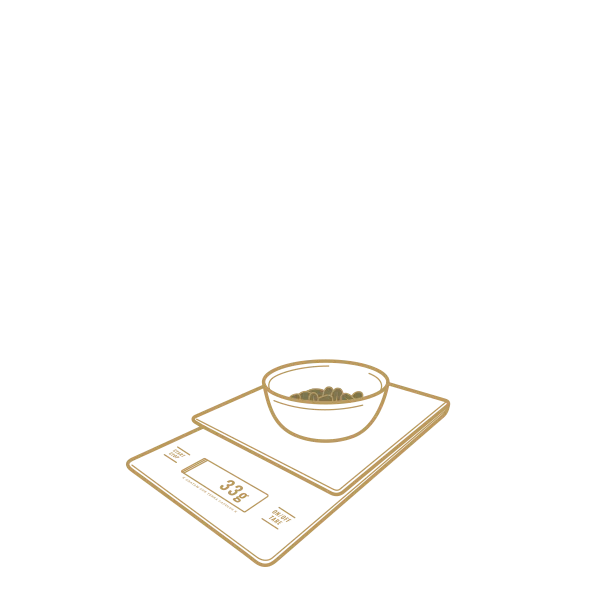 Ratio & Grind
For our coffees, we recommend a 1:16 coffee to water ratio — 19g-300ml | 38g-600ml.
Weigh your desired amount of coffee — if whole bean, grind to suit pour over filter — then add ground coffee into base of Chemex filter.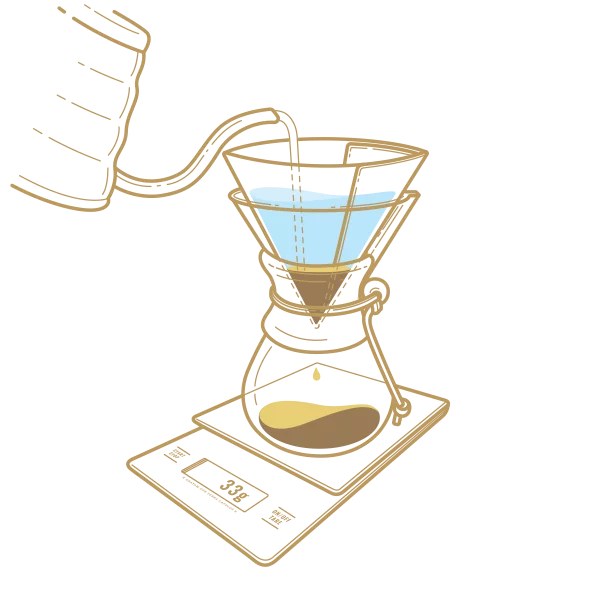 Brewing
Boil filtered water and allow 30-45 seconds for water to cool. Pour approx 60ml in a circular motion making sure to wet grinds evenly and stir. When all grinds are wetted, but not submerged, allow to "bloom" for 30 seconds.
Once bloom is finished, continue to pour in a circular fashion to keep grinds saturated. When desired water quantity has been added, leave grinds to drain for 15-30 seconds. Remove filter, serve, enjoy.
Running low on coffee? order your coffee online with Underground view coffees
---
Get the Brew Gear
---
Order Air Roasted Coffee