Our Blends
We provide a selection of signature blends to suit any coffee palate. Whichever blend you choose, you can be assured that your coffee is made with the finest green beans from around the world and carefully hot air roasted and blended by us.
Avant Garde
Our house blend, a three-origin combination of naturally processed beans. A full-bodied coffee, complimented by toffee and dark chocolate sweetness with fresh berry acidity. Avant Garde holds up perfectly both as an espresso or milk based coffee.
Revolution
A balance of sweetness and nuttiness. Caramel / vanilla tones, with jasmine and citrus notes.
Beatnik (FTO)
A slightly darker profile. Sweet fermented stone fruit flavours, balanced acidity, with a milk chocolate aftertaste.
The caramelising of the naturally present sugars gives this blend a full and firm body roundness. A serious coffee drinker's coffee.
Single Origin Coffee
Continuously rotating our single origin offering allows the serious coffee drinker a chance to experience the flavours associated to each region, from around the globe, all year round.
For our current single origin offering peruse our retail coffee.
Resistance Decaf
Our Decaf is a water-processed Peruvian. A restrained aroma of subtle liquorice and caramels with some floralness and a good crisp acidic snap. Light to medium bodies, clean finish and smooth texture.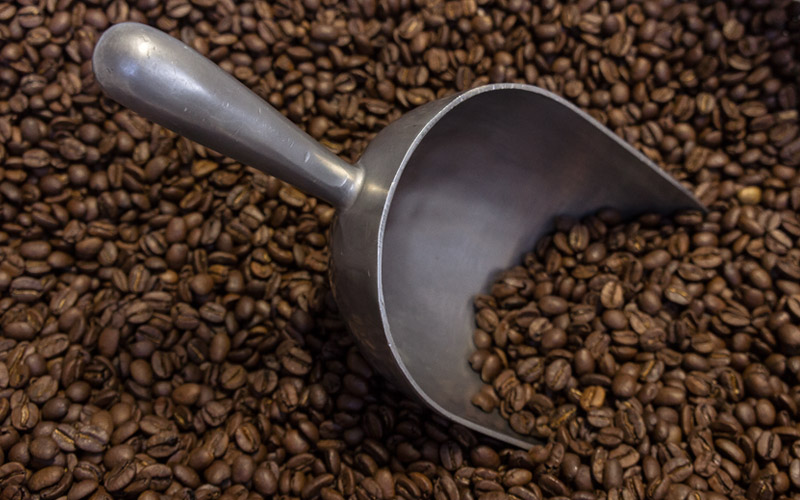 Hot Air Roasted
Hot air roasting to perfection. Est 2003. Underground Coffee Roasters 35kg Sivetz Air Roaster allows for a more balanced roast with cleaner flavours, making their coffees intensely aromatic while avoiding undesirable acids and bitter tars.
Underground Coffee Roasters expertly Hot Air Roast daily at their Roastery / Brew Bar located at 190 Durham Street South, Christchurch, New Zealand.